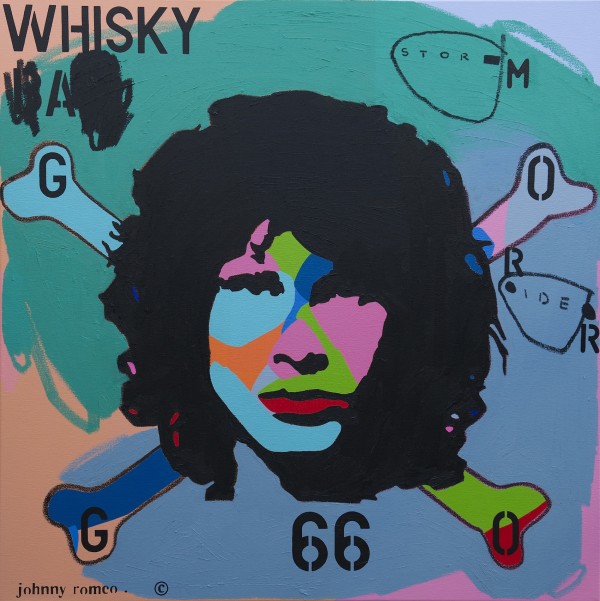 Johnny Romeo: Editions on Paper – Forever Young
'Forever Young' is the breathtaking new Editions on Paper show from internationally renowned artist Johnny Romeo. The series is an exhilarating exploration of celebrity fetish and the grim seduction of extinguished youth. Romeo's adoption of dead Hollywood icons and print media cleverly comments on mass production, media consumption and our fascination with the tragic side of Pop culture.
With his gutsy graphic style and flair for explosive colour arrangements, Johnny Romeo is Australia's leading Pop artist. Romeo has gained worldwide acclaim for his bombastic fusion of rock'n'roll attitude, street art, Pop culture and Neo-expressionism. Beginning 2013 with a collaboration with popular American punk band Blink 182, this year has seen Romeo move from strength to strength, receiving rave reviews for major shows in New York and Los Angeles, and captivating audiences with sold-out shows in Pennsylvania and Sydney.
EDITIONS ON PAPER: FOREVER YOUNG opens at Jeanie Madsen Gallery, Santa Monica, California, USA on Saturday 5th October 5th, 2013.
Any enquires concerning Johnny Romeo's 'EDITIONS ON PAPER: FOREVER YOUNG' can be made directly through Jeanie Madsen Gallery
(jeanie@jeaniemadsengallery.com) or by calling the gallery on +1 310-393-7436.
October 4, 2013