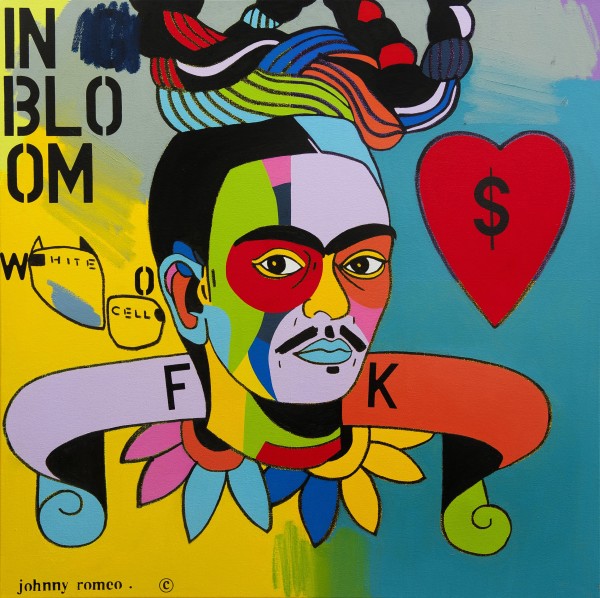 Johnny Romeo's much anticipated Sydney show TOP OF THE POPS opens @ NG Art Gallery, Chippendale, Sydney, Australia – www.ngart.com.au
Opening Night – Thursday 28th May 2015 –  6-8pm.
TOP OF THE POPS is the triumphant, much anticipated Sydney show from internationally acclaimed Australian Pop artist Johnny Romeo. Brimming with his signature blend of comic book aesthetics, celebrity icons, Americana twang, punk-rock swagger and Grindhouse-grit, TOP OF THE POPS is an electrifying visual mix-tape of new paintings that perfectly captures Romeo's inimitable Neo-Expressionist Pop style. With its cheeky reference to cult British music programme, TOP OF THE POPS sees Romeo at the top of his game as the leading force in Australian Pop Art.
Any enquires concerning TOP OF THE POPS can be made directly through NG Art Gallery (ng@ngart.com.au) or by calling the gallery on +61 9 318 2992.
Exhibition Dates:
Thursday 28th May – 13th June 2015
May 6, 2015