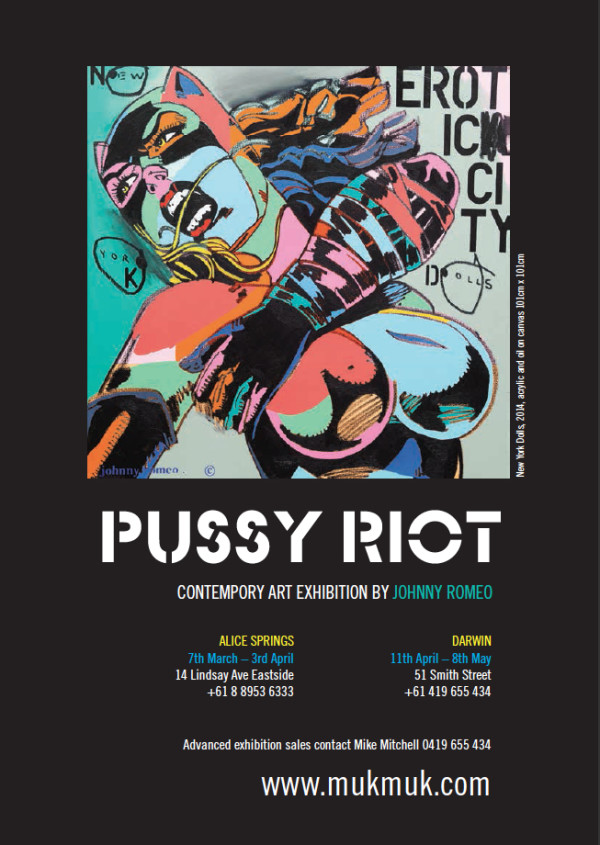 Johnny Romeo | PUSSY RIOT | New Paintings at Muk Muk Fine Art, 51 Smith St, Darwin, Australia.
With Johnny Romeo in attendance, PUSSY RIOT opens this Friday 11th at 6pm. The exhibition will run until 8th May 2014.
Any enquires concerning Johnny Romeo's PUSSY RIOT can be made directly through Muk Muk Fine Art (gallery@mukmuk.com) or by calling the gallery on +61 8 8953 6333.
April 7, 2014