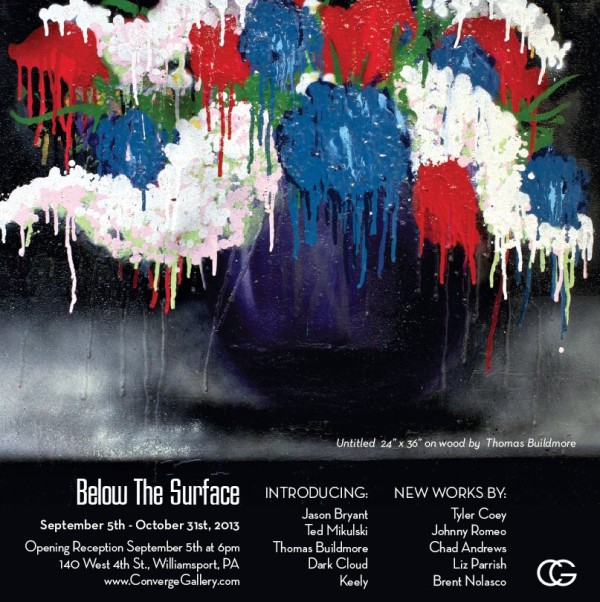 Johnny Romeo's works will be part of the BELOW THE SURFACE Group Show @ Converge Gallery, Williamsport, Pennsylvania, USA.
Opening Night: Thursday 5th September 2013 @ 6pm.
www.convergegallery.com
Any enquires concerning Johnny Romeo's works can be made directly through Converge Gallery (casey@convergegallery.com) or by calling the gallery on +1 570-435-7080.
Below The Surface – Press Release
September 4, 2013